Building a successful business model is no easy feat, but building a scalable business model can seem even more daunting. As an entrepreneur or small business owner, it's essential to have a plan in place that will allow for future growth and expansion. Without scalability, any business can quickly become stagnant or even fail. In this blog post, we will explore some crucial steps to building a scalable business model.
Understanding the Importance of a Scalable Business Model
To build a scalable business model, it's important to understand why it's so vital to your success. Scalability allows for growth potential and the ability to increase profits over time. It's essential to create an efficient operation and implement processes that keep up with demand as your business grows.
Creating a Strong Business Plan and Model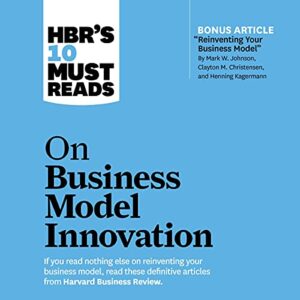 Creating a strong business plan and model is crucial for a scalable business. It is the framework for how a company will generate revenues and make a profit. To build an effective plan, entrepreneurs should ask questions that reveal a roadmap to scalability, triggering ideas about how to reconfigure their business model.
Hiring Strategically
Once you've developed a strong business plan and model, it's time to start thinking about hiring strategically. This means building a sustainable and agile hiring strategy that can support rapid growth. By focusing on scalability, a company can avoid the pitfalls that come with sudden expansion. This process starts by asking the right questions about the company's needs and creating a hiring plan that is dynamic and responsive.
Building Partnerships
Building partnerships is a key aspect of building a scalable business model. By aligning with strategic partners, companies can tap into complementary competencies and motivations to achieve greater cooperation and trust. Creating platform models that allow for revenue sharing with partners can also be highly beneficial.
Automating Processes
A key element in building a scalable business model is automating processes. By introducing technology to automate repetitive tasks, businesses can free up time and resources to focus on growth and innovation. However, automation alone is not enough. Effective management, clear communication, and strong teamwork are equally important to ensure a smooth-running and scalable business.
Building a Strong Team
Building a strong team is vital when it comes to scaling a business. In fact, it is a prerequisite for creating a scalable business model. To achieve this, entrepreneurs need to hire strategically, asking questions that reveal a roadmap to scalability. This will help create a flexible management team that can grow with the company. Team members should be carefully selected with strategy in mind, ensuring that each person has the skills necessary to contribute to the company's growth. Additionally, loyalty from customers who love the business starts with a strong team that understands and embraces its values.
Recurring Revenue Stream
Entrepreneurs can also focus on creating a recurring revenue stream. This means identifying a product or service that can be sold on a subscription basis or that can generate repeat business from customers over time. By creating a steady stream of recurring revenue, you can increase predictability and stability in your business, while also building a loyal customer base that can help drive growth through positive word-of-mouth and referrals. Additionally, you can use recurring revenue to invest in further growth opportunities, such as expanding into new markets or developing new products or services.
Focusing on Core Strengths and Outsourcing Peripheral Tasks
Focusing on core strengths and outsourcing peripheral tasks is a crucial aspect of building a scalable business model. By offloading non-core responsibilities, in-house employees can concentrate on creating better strategies for business expansion. Moreover, when businesses tend to their core strengths, they become more efficient and competitive.
Attracting Investors with an Attractive Business Model.
Investors are looking for businesses that have a high potential for growth, and a clear plan for achieving that growth. A well-defined business plan can help communicate the potential of your business, and the path you plan to take to success. It's important to focus on your unique selling proposition and demonstrate how it sets you apart from competitors. In addition, having a scalable business model means that you can achieve profitable growth with lower capital requirements, making your business more attractive to investors.